Our Services
Serving Sonoma County
Quality customer service, high end chemicals, and repairs, all in one company. Johnson's Pro Pool Care in Rohnert Park, CA is available all year long. For more information about our spa and pool service, call 707-795-5956:

* Swimming Pool Services
* Equipment Repair
* Chemical Balancing
* Regular Maintenance Swimming Pools and Spas
* Underwater Repairs: Main Drain Repairs, Plaster Repairs, Liner Repairs
About Us
Pool Service Rohnert Park CA
Are you maintaining your own swimming pool and wondering whether you're doing it right? Are the chemicals correct and safe? When taking care of your pool has become a hassle, call the pros, Johnson's Pro Pool Care at your service!

Don't let your swimming pool or spa become neglected, let our professional pool service work for you. Our pool service covers everything from weekly maintenance, chemical balancing, equipment repairs, and, of course, regular cleanings. We also offer underwater services such as main drain repairs, plaster repairs, and liner repairs.

Johnson's Pro Pool Care is the premier swimming pool service in Rohnert Park, CA and has served our community for 20 years. Our services are customized to meet your unique needs. For the cleanest, safest, most reliable pool service, call 707-795-5956 to schedule a consultation.
Products
* Pool Supplies
* Pool Products
* Chlorine
* Pumps
* Motors
* Filters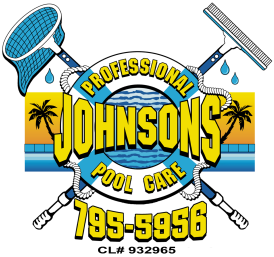 Pool Service Rohnert Park CA
---
Business Hours
Mon
9:00 AM - 5:00 PM
Tue
9:00 AM - 5:00 PM
Wed
9:00 AM - 5:00 PM
Thu
9:00 AM - 5:00 PM
Fri
9:00 AM - 5:00 PM
Sat
Closed
Sun
Closed
Payment Methods
Master Card, VISA, American Express, Discover, Check, Cash